HOW TO:
organize images with sub folders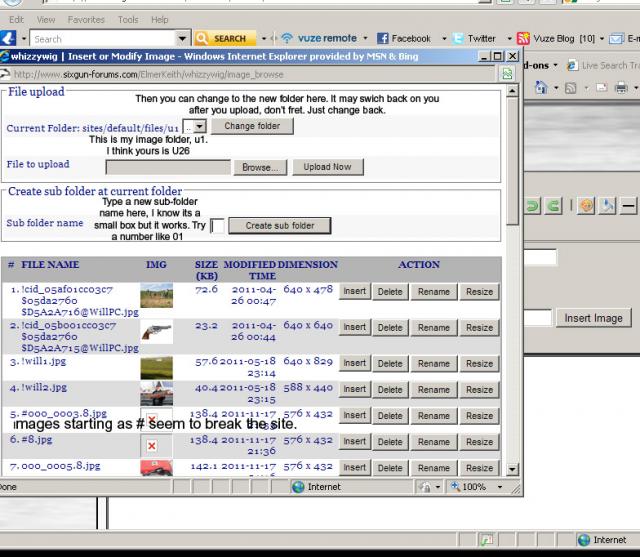 Step 1: notice below my current folder setting, I am user 1 (sites/default/files/u1)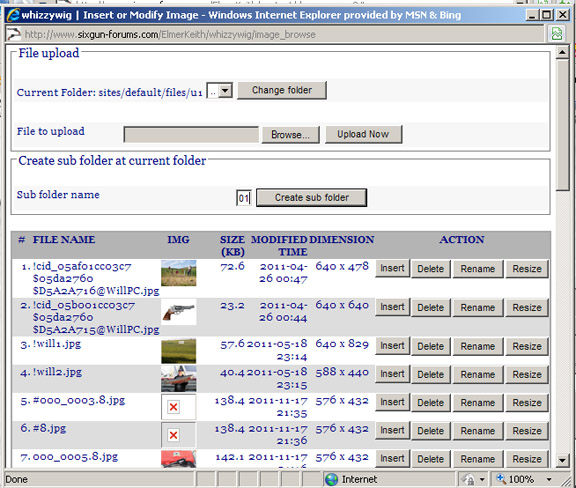 Step 2: notice below I typed "01" into the "Create sub folder" box. Keep it simple, big names don't seem to work.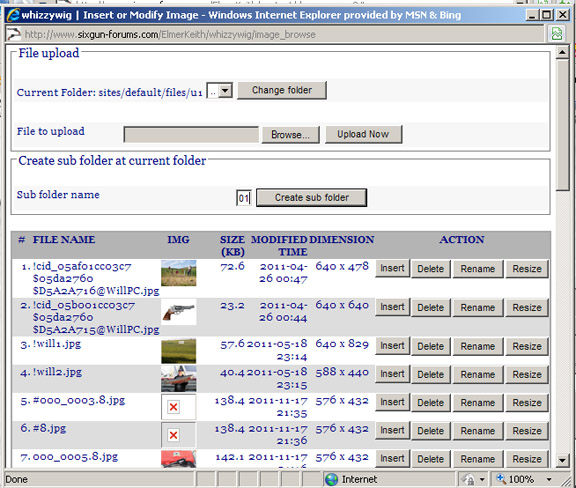 Step 3: now I use the drop down box, select "01", and click "change folder"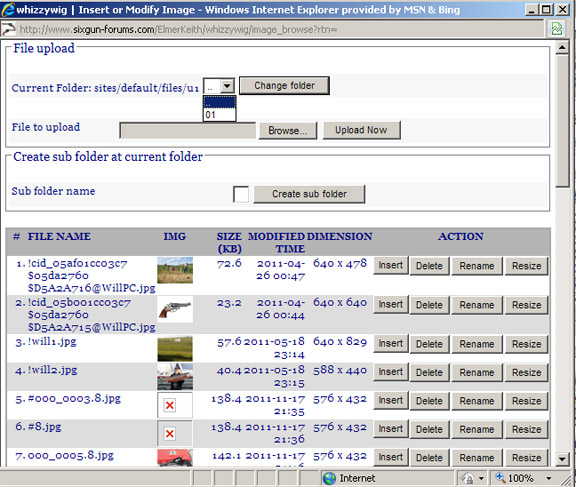 Step 4: now I am in the "01" sub directory, which is empty.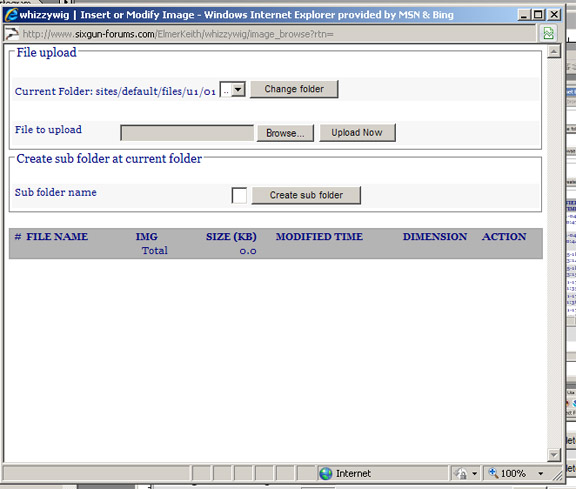 Step whatever: browse, select, and then upload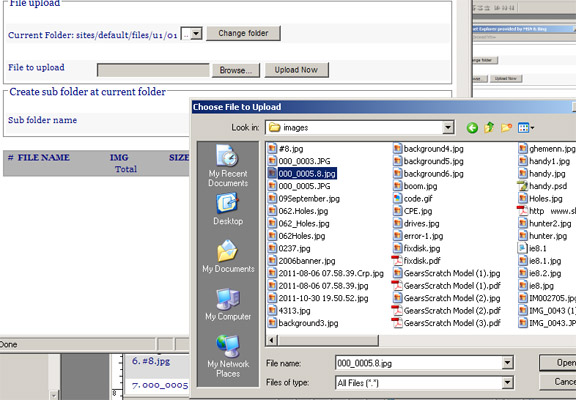 and enter "insert"




and "insert" again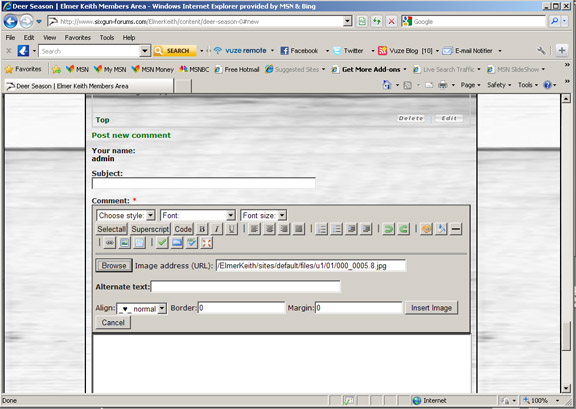 Wala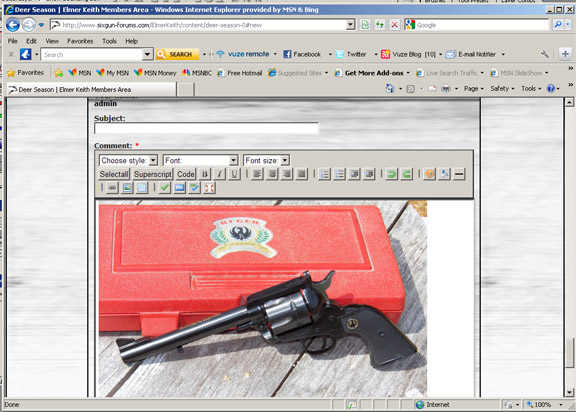 my 01 subfolder populated with screen shots for this post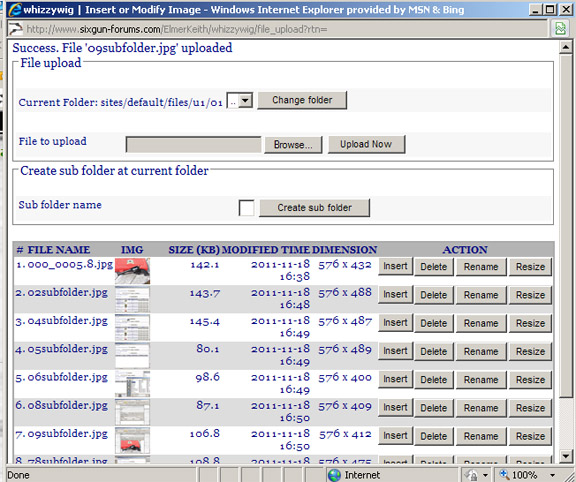 Notes:
Every time you go back to the image window you end up in your default directory, each time you will have to "change folder"
If you want to upload multiple images, you can upload them all before inserting, save a little time .
If you end up in some strange folder, just exit out and when you click the image button again, you will be in your default folder.