U.P. Cougar
A game cam picture of a cougar recently in the U.P. For many years folks have been reporting sightings but only recently has the DNR revieled the actual proof acknowledging that they are here. They are protected as an endangered species in Michigan. Chris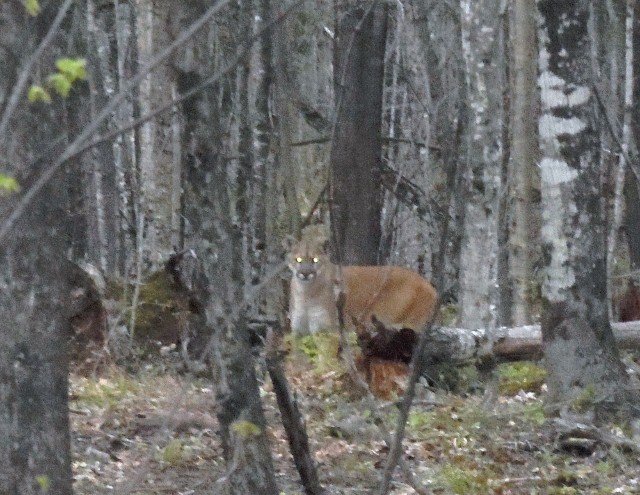 Fri, 05/25/2012 - 08:13
#1
Upper Pen.
Hi Chris,
Wondered what part of the UP you are located in.
We have cousins in Houton(sp) and have been up to the end of the road.
ace
Sun, 05/27/2012 - 03:19
#2
Here in Pa. the game
Here in Pa. the game commission says there are no Mountain Lions. That means if you kill one, it does not exist, and you cannot have killed it. That is what a game warden told me. All I will say is there claws go through a garbage bag. especially the ones made in 1983.