I haven't posted here for a long time. For the past year I have been overcoming a compression fracture of the the lumbar; received while innocently toodling around the ranch in the faithful old pickup. Then, my right hip went bad, I tore my left shoulder out of the socket, and I contracted pneumonia. The amazing thing is that they were all from separate instances. Since I seem to be on the mend, I have been celebrating joyously in my favorite gun store in Tupelo, Hunters Haven.
Last week, I went over and added a few new friends. Jump back, MAK. I actually bought a Colt Model P fresh from Hartford in .45 Colt. It seems to be well made, so I will get to try it this weekend, weather permitting. I even found a new S&W Model 29-10 with a 4" barrel. Lightly engraved a the factory. But, the star of the show is a new 15-shooter: a Sig Sauer p229 Legion series. Unfortunately, MAK, Colt has stopped making the Model p with controlled round feed. Only push feed now.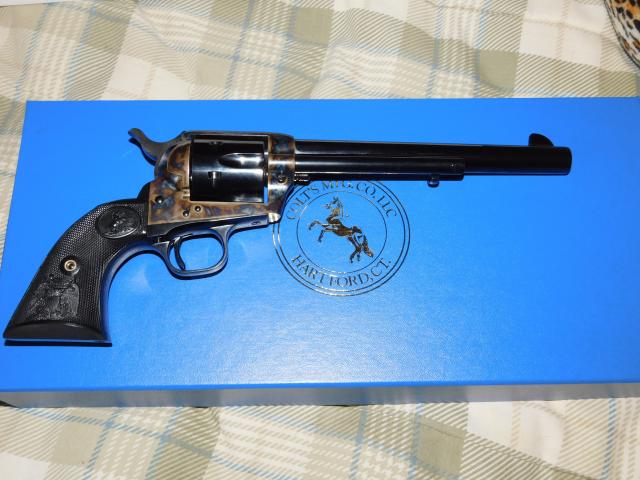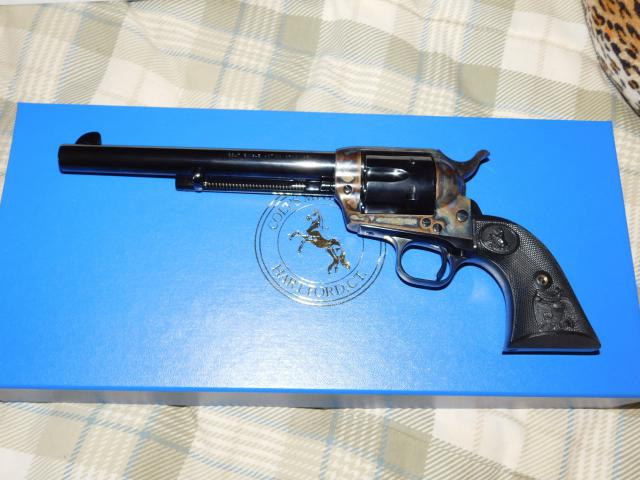 I think this one needs ivory or stag one piece grip. I have a Paladin rig on order for it.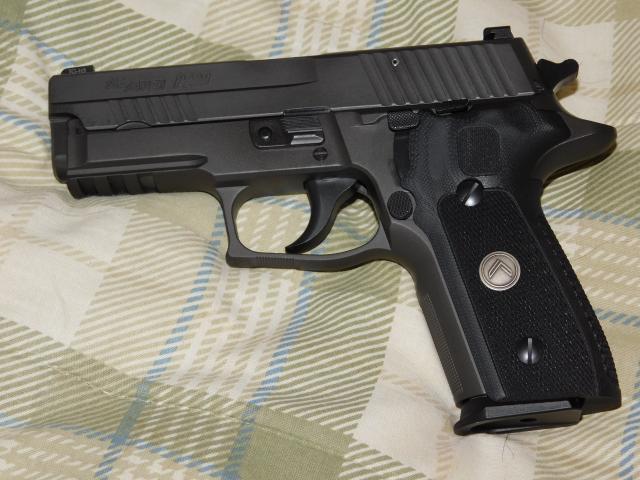 Mow, this one does have controlled round feed. And, it's SAABA.