Dominant paradigm on some forums is there is absolutely no reason to trim pistol brass, but I've never been one to buy into that opinion.
Unfortunately, most trimmers for pistol brass gauge on the top of the rim, and crimp dies gauge on the bottom of the rim, causing inconsistent OAL and crimp roll. Also slow, one at a time operation. I typically run several hundred rounds of whatever I am currently loading, so one at a time is not my way.
Another roadblock for fast, accurate trimming is Dillon does not support pistol caliber trimming on their press.
SO: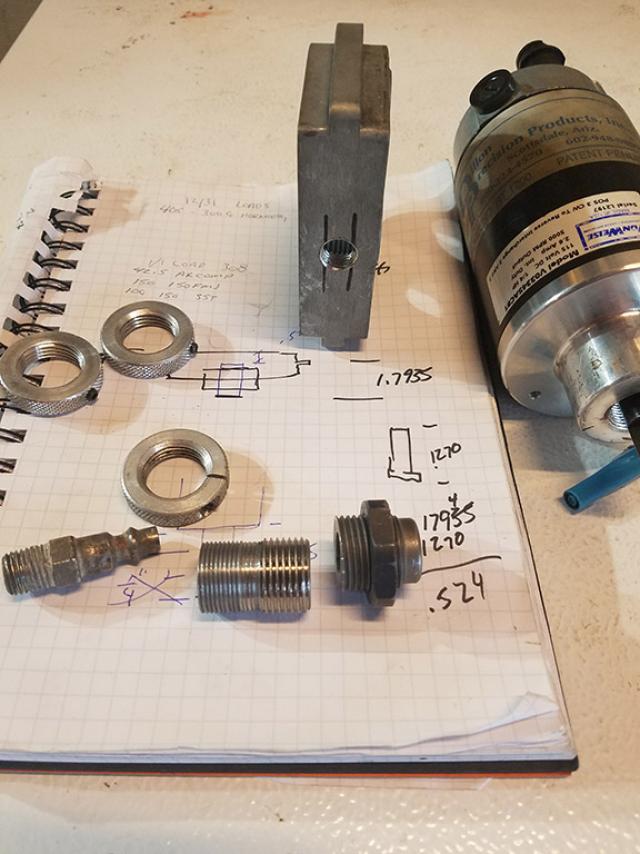 Need a few parts. One challenge is the Dillon RT1200 has internal thread of 13/16X20, not the typical 7/8X16 die thread.
First attempt was to turn the threads on the end of a sizing die, but the resulting wall thickness at the waist of the die was inadequate.
Also, there would have been no extraction route for the trimmed material.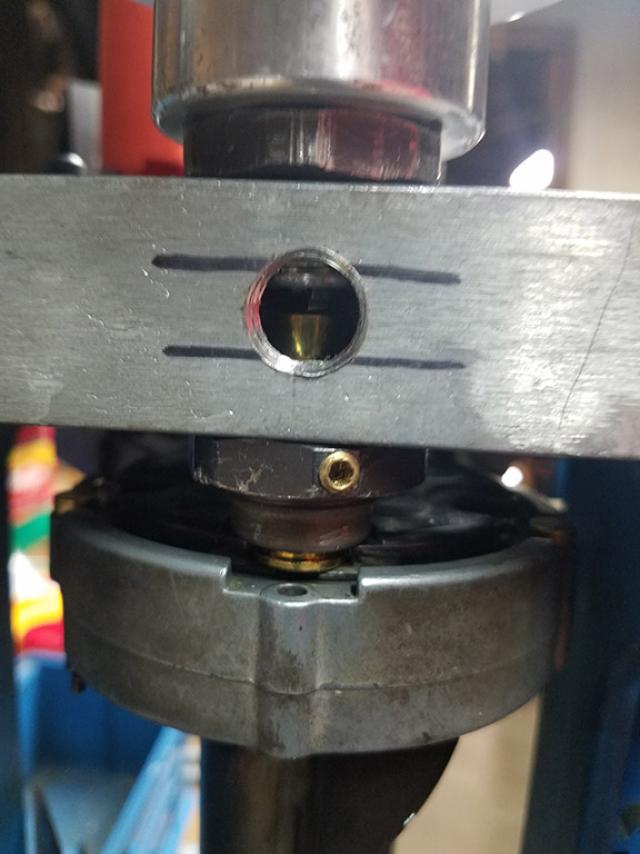 First setup, only to find out the cutter orbit was barely over 44 brass dia, so the radius on the corner of the cutter insert made a mess out of the case mouth.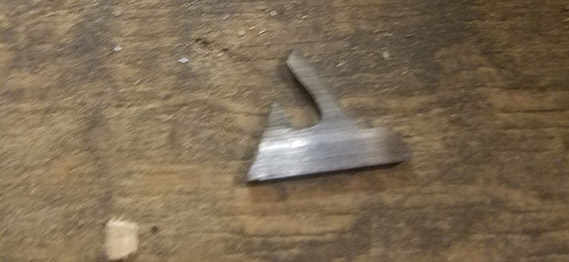 Made an oversized cutter insert out of a HSS parting tool.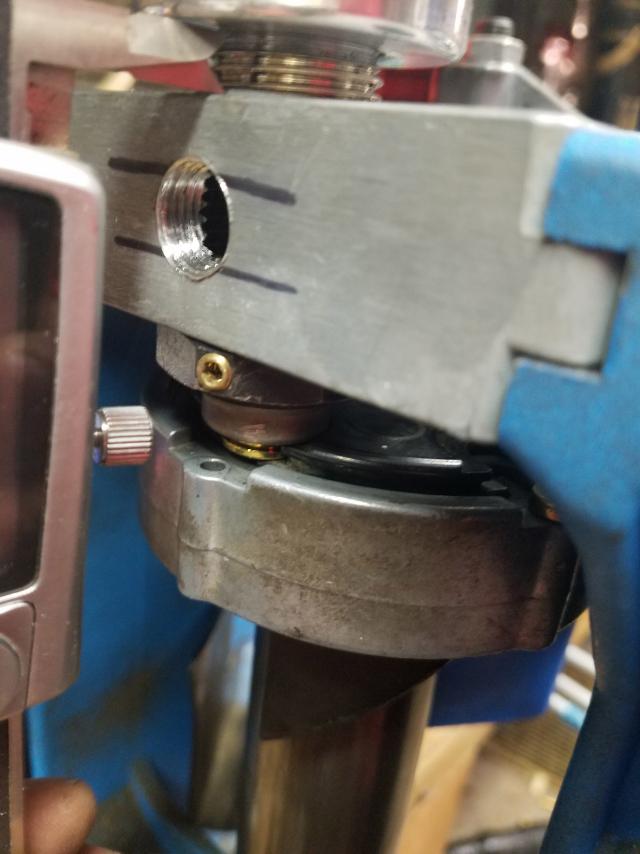 Setting up height to finalize locking ring thickness.
One of the challenges is there is not enough room for the trimmer locking ring and the die locking ring, so locking ring locks both and thickness sets trim depth.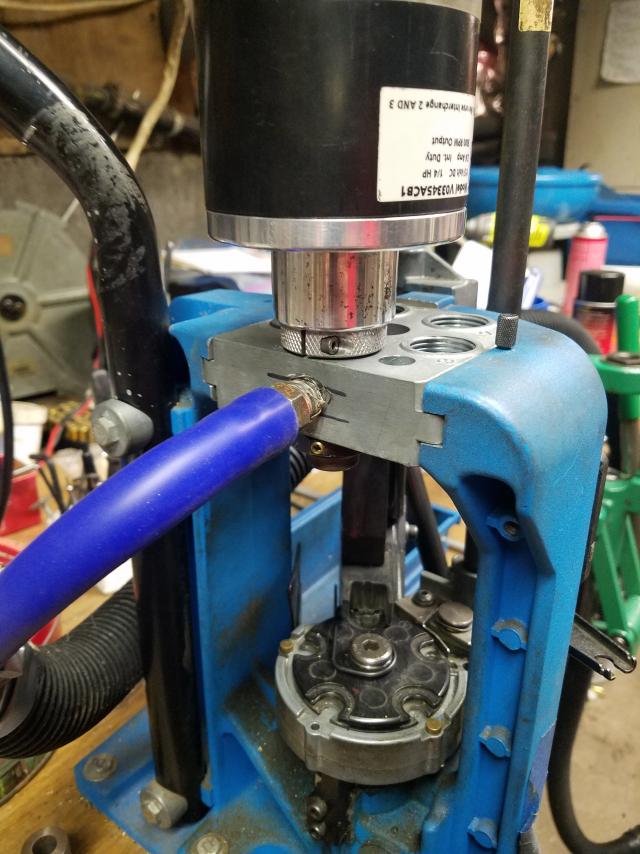 Final iteration. Ran 450 cases this morning, very acceptable results, +/- .001 or so.