We all have those really nice revolvers, the safe queens. But what are your bread and butter guns? You know, "shooters". Guns that maybe the finish isn't the nicest, but they get the job done.
Here is my late '40's vintage Smith M & P .38 Special. The grips don't number to the gun, and right now it actually has a set of those Pachmayr Bill Jordan grips which fit really well. I am going to get a set of wooden ones sometime now that I know I like the way they fit.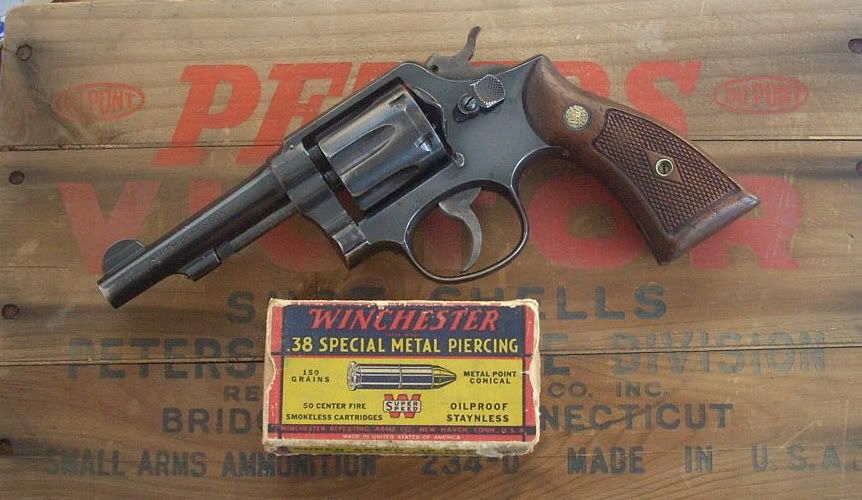 This is my Smith Model 57 that looks a bit rough but was almost never shot. This belonged to a cop in Vermont before I got my hands on it. It's wearing a set of Ahrends grips.
This is an old Smith M & P in .32-20. Someone filed down the front sight to make it sort of bead. I added the old Wondersight and the grips. It shoots MUCH better than it looks.