New Holster
Here's a new Simply Rugged crossdraw for my Colt 45 NF. It will probably fit my Ruger SBH too once it's broken in a bit. Chris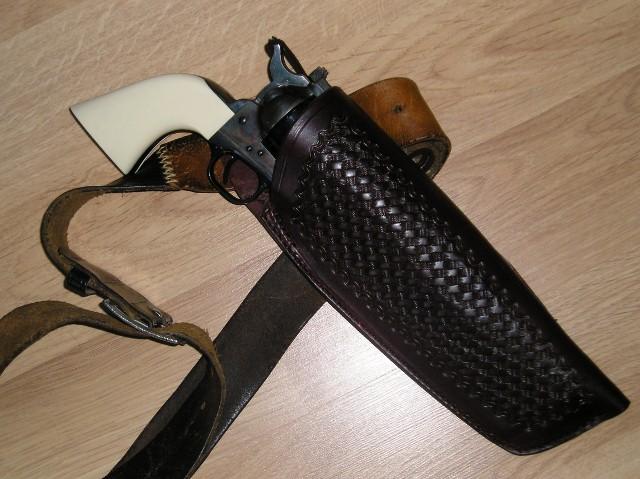 Fri, 01/27/2012 - 10:23
#1
Nice
Chris, nice basketweave holster. Crossdraw? And a one-piece grip on that New Frontier? Geez, Yoopers are smart!
Mon, 07/23/2012 - 06:52
#2
New Holster maker
New man making quality holsters. Dan Skiles. of Monroeville, Pa. He made me a copy of a Heiser Holster, and I had a hard time telling the difference between the real one and the new one. Now I carry my single action in style , without harming a relic of the Real Old West. I will get pictures when I can. Flawless basketweave, as good as Heiser. Copied down to the rivets. Made with better thread though. Even matched the color. His phone is 412 818 1077. Good guy.