Elmer Keith CD's
Thanks to Legendary Photographer Bob D'Olivo, and our own equally legendary Gunsmith, We have audio CD's of the Grand Old Man himself, recorded by Mr. D'olivo in Tanzania during a safari in 1969. Start out in the jeep, quietly hunting Lion and Jaguar, and then, as is the case in most camps, when the hunt is over, the stories begin.
As is all items offered up for donation, the profits go to the NRA's Legal Defense Fund in Mr. Keith's name.
How does $10.00 sound, plus a little for shipping?
Please Note: I will not be able to ship from 03/13/15 to 03/30/15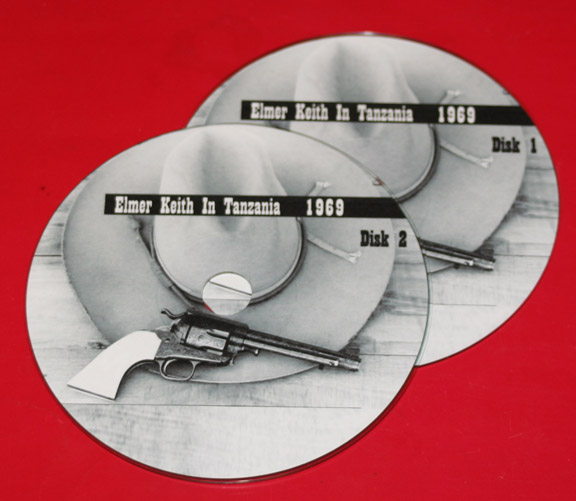 Fri, 09/23/2011 - 08:20
#5
These are wonderful . I was
These are wonderful . I was listening to them, with my copy of HIWT on my lap, opened to the pags descibing the African Hunt, in 1969. That a a shot of Jacgermeister and all is well in the world.